This step by step guide will assist you in reinstalling your dedicated servers OS.

Step 1:
Log into your billing account and navigate to the product you wish to reinstall.
Click the 'Manage on SynergyCP' button.

Step 2:
Click 'OS Reloads'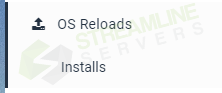 You will be presented with the following screen:






Step 3:
Note: Please always install the 'Format Quick' before you install any other OS!
This ensures that all previous files of yours are wiped during the installation.




You can stack multiple installations on top of each other.
Select the server and the OS you wish to install.

Step 4:
The following screen will come up, prompting you for a password for your operating system.
Don't forget to save this in a safe place, as you'll need it to login.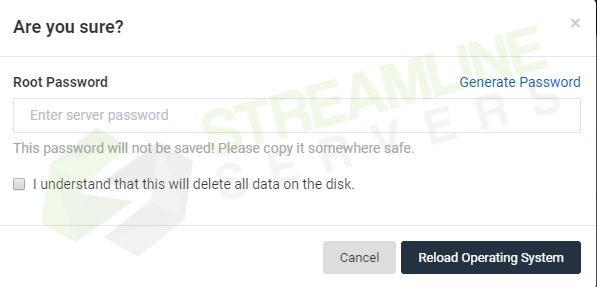 Step 5:
Click 'Reload Operating System'
Once you've done this the system is ready to install your new OS.
You now just need to restart the server (so that it can start the install)

You can keep an eye on it via the main page.

If you need any assistance with the installation of an OS, don't hesitate to contact our support team.


Note:
If you have purchased Windows and need it reinstalled, you will need to contact our support team.
As the system will only install a trial license.