To create your own subdomain, you have to have the following settings for the SRV record.

Service: _ts3
Protocol: _udp.<subdomain>.<yourdomain>
Priority: 10
Weight: 2
Port: Your TS3 server port
TARGET: Your TS3 hostname (e.g. ts3.streamlinegames.com)

Here is an example cPanel 'SRV' record creation: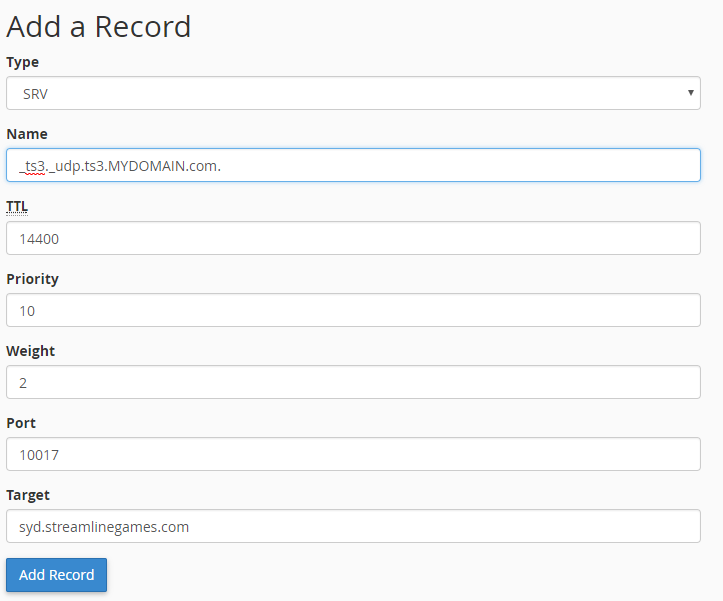 The above image makes "ts3.MYDOMAIN.com" link to your Teamspeak server. Remember to change "MYDOMAIN.com" to your own domain, the port (10017) to your servers port and the target to your servers default server name.

Please follow guides on your domain hoster as they may have different ways to set up SRV records. You can do this by simply going onto their knowledgebases and searching for 'SRV' .